Auto-60l GMMA pascens beveling apparatus gradu 0-90
Description:
Tabula ripam providere excelsum efficientiam GMMA beveling milling machinis precisious et perficiendi in communem & revellere coneris; welding processus. Lato range of working laminam 4-100mm crassitudine, 0-90 gradu angelus revellere coneris, quod amet, machinis ad optionem. Advatages humilis sumptus submissa voce superior qualitas.
Model No .: GMMA-60l
Brand Name: giret aut TAOLE
Certification: et CE, hoc ISO9001, MMVIII, Sira
Locus Origin: Kunshan Sina
Delivery Date: 5-15 diebus
Packaging, Wooden Case
Compositio: I Set
Product Detail
Product Tags
Auto-60l GMMA pascens beveling apparatus 0-90 gradu
Products Introduction                                                                                                                                   
Auto-60l GMMA pascens beveling apparatus with working range of Clamp thickness 6-60mm, bevel angel 0-90 degree adjustable on metal plate edge beveling & milling for weld preparation. With advantages of high speed and high finishing surface Ra 3.2-6.3, easy processing and adjustable on wide working range. One machine can handle most bevel requrements.
Sunt II via processus,
I Model: messorem, et ferro adsequi ad officium implere ut ne in dispensando apparatus parva laminis ferro.
II Model: Machina erit iter per quod acies ferri praestringitur integrum officium dispensando magna ferro p.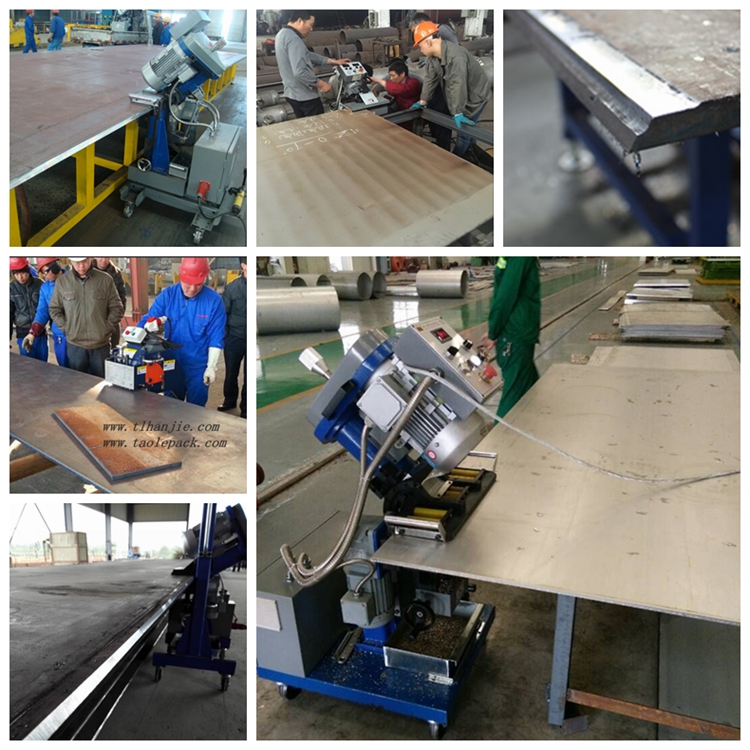 cubits                                                                                                                                                                
| | |
| --- | --- |
| Model No. | Auto-60l GMMA beveling apparatus pascens |
| Vox Suggero | Arcana Coelestia 380V 50HZ |
| summam potestatem | 3400W |
| Volo adprehenderunt fusum | 1050r / min |
| Volo feed | 0-1500mm / min |
| Fibulae Crassitudo | 6-60mm |
| Fibulae Latitudinem | > 80mm |
| Longitudo processus | > 300mm |
| angelus revellere coneris; | 0-90 gradu Populus Novifacta Quotidiana |
| Latitudo revellere coneris; | 10-20mm |
| Latitudo revellere coneris; | 0-55mm |
| LEMBUS Text | 63mm |
| LEMBUS QTY | 5PCS |
| Altitudo Worktable | 700-760mm |
| Tractus Travel | 800mm * DCCC |
| pondus | Magis Zephyrus quam Aquilo 195KGS 235KGS VUL |
| Location packaging | * * DCCC DCXC 1140mm |
Nota: Machina comprehendo Latin + 1pc circumdatos Caput II paro of Inserts + + Ciceronis Opera si Tools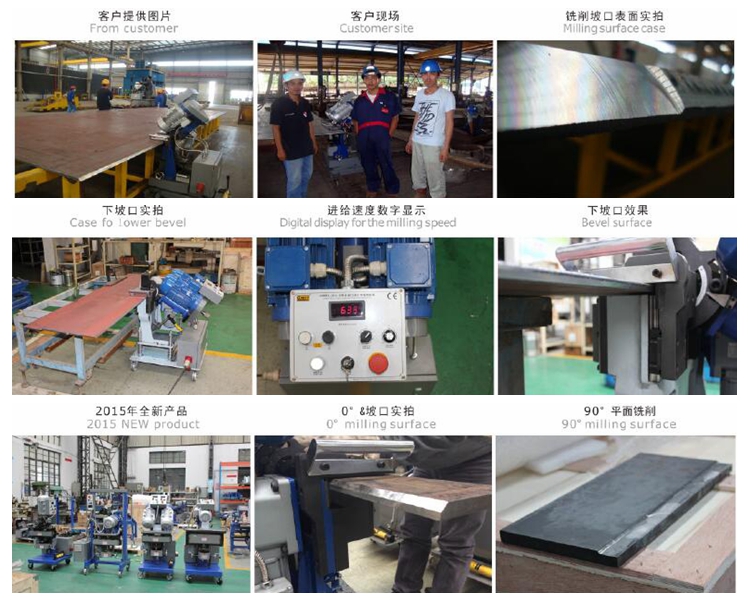 fetures                                                                                                                                                                                  
1. Available in metallum laminam Carbon ferro, immaculatam ferro, etc aluminium
2. utrum aliquid 'V' 'Y "" U' 'J' tum verticalem tum horizontalem variat rationem communem revellere coneris;
3. Cum Type Milling High Previous potest pervenire ad superficiem 3.2-6.3 Rs
Secans 4.Cold, industria salutaris et sonitus Maximum: Magis incolumem environmental
5. Wide working range de Fibulae 6-60mm crassitudine et gradus 0-90 Populus Novifacta Quotidiana angelus revellere coneris;
6. altum efficientiam et facili operatione
Superficiem revellere coneris;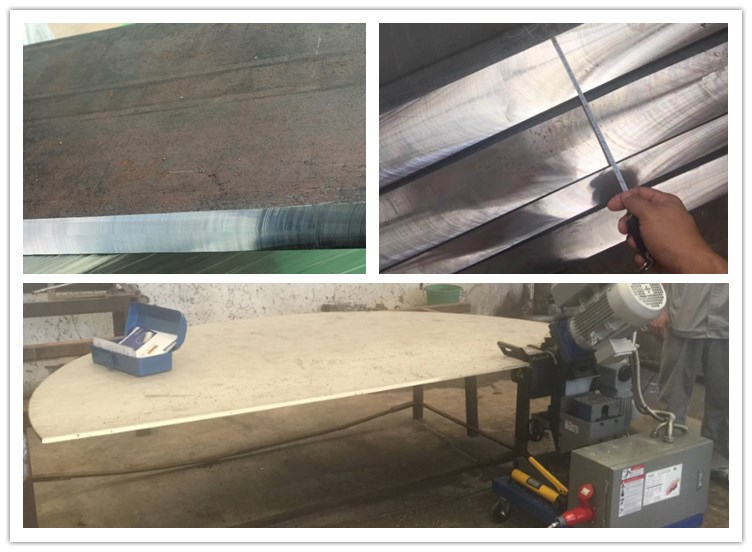 application                                                                                       
Aerospace late usus est, industriam petrochemical, pressura vas fabricandas naves, metallica, et unloading welding processus officina agro manufacturas laboravit.
Pre se ferre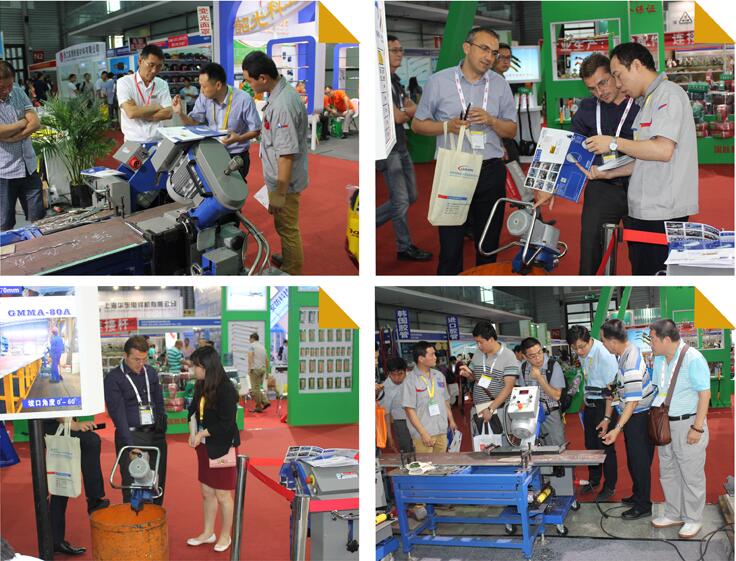 packaging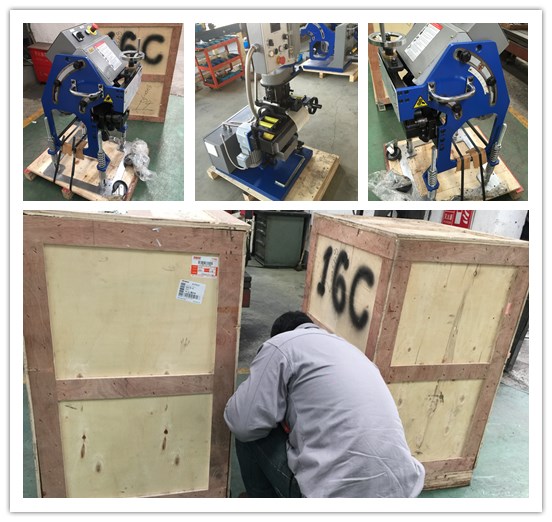 ---
Suspendisse
60S-Tab GMMA ore apparatus milling,
---