GMMA-60L auto feeding beveling machine 0-90 degree
Mubo nga paghulagway:
GMMA Plate sulab beveling milling makina sa paghatag og taas nga efficiency ug precisious performance sa welding nga nagsugo & joint pagproseso. Uban sa halapad nga pagbuhat laing mga plate gibag-on 4-100mm, nga nagsugo anghel 0-90 degree, ug sa customized mga makina alang sa kapilian. Advatages sa ubos nga gasto, ubos nga kasaba ug mas taas nga kalidad.
Model No .: GMMA-60L
Brand Ngalan: GIRET o TAOLE
Certification: KP, ISO9001: 2008, Sira
Dapit sa Sinugdanan: KunShan, China
Petsa Delivery: 5-15 Adlaw
Packaging: Kahoy nga Case
MOQ: 1 Set
Detalye Product
Product Tags
GMMA-60L auto feeding beveling machine 0-90 degree
mga produkto Pasiuna                                                                                                                                   
GMMA-60L auto feeding beveling machine with working range of Clamp thickness 6-60mm, bevel angel 0-90 degree adjustable on metal plate edge beveling & milling for weld preparation. With advantages of high speed and high finishing surface Ra 3.2-6.3, easy processing and adjustable on wide working range. One machine can handle most bevel requrements.
Adunay 2 pagproseso Way:
Model 1: Cutter sa pagdakup sa puthaw ug mogiya ngadto sa makina sa pagkompleto sa trabaho samtang pagproseso sa gagmay nga mga palid nga asero.
Model 2: Machine mobiyahe sa daplin sa ngilit sa puthaw ug bug-os nga trabaho samtang pagproseso sa dagko nga mga palid sa asero.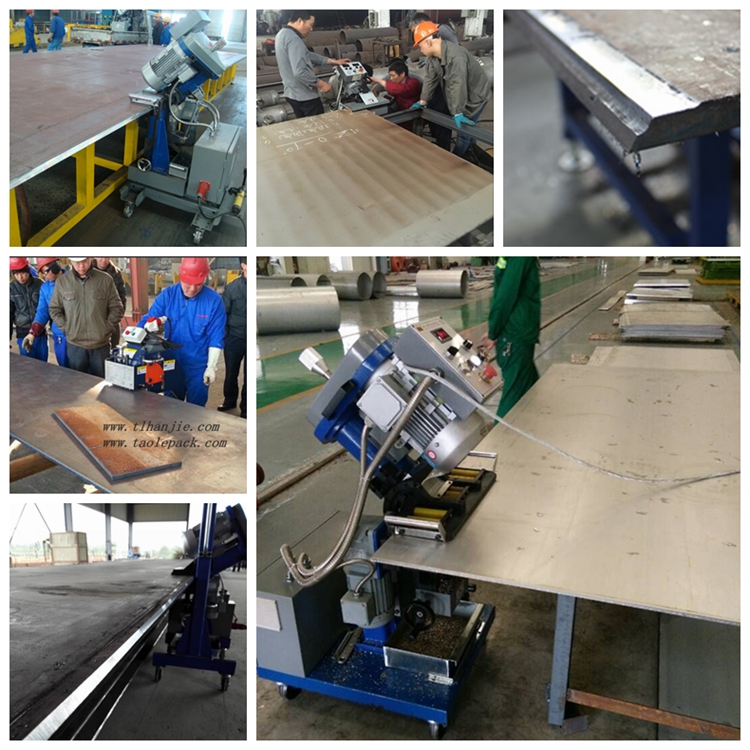 paghingalan, pagtinagsa                                                                                                                                                                
| | |
| --- | --- |
| Model No. | GMMA-60L auto feeding beveling machine |
| Power Supply | AC 380V 50HZ |
| total nga Gahum | 3400W |
| kalinyasan Speed | 1050r / min |
| feed Speed | 0-1500mm / min |
| clamp gibag-on | 6-60mm |
| clamp gilapdon | > 80mm |
| Length Process | > 300mm |
| nga nagsugo anghel | 0-90 degree mapaigoigo |
| Single nga nagsugo Gilapdon | 10-20mm |
| nga nagsugo gilapdon | 0-55mm |
| cutter Plate | 63mm |
| cutter QTY | 5PCS |
| Worktable Gitas-on | 700-760mm |
| Travel Luna | 800 * 800mm |
| Gibug-aton | NW 195KGS GW 235KGS |
| packaging Size | 800 * 690 * 1140mm |
Mubo nga sulat: Standard Machine lakip na ang 1pc cutter ulo + 2 hugpong sa mga misal-ot + Himan sa kaso + Manual Operation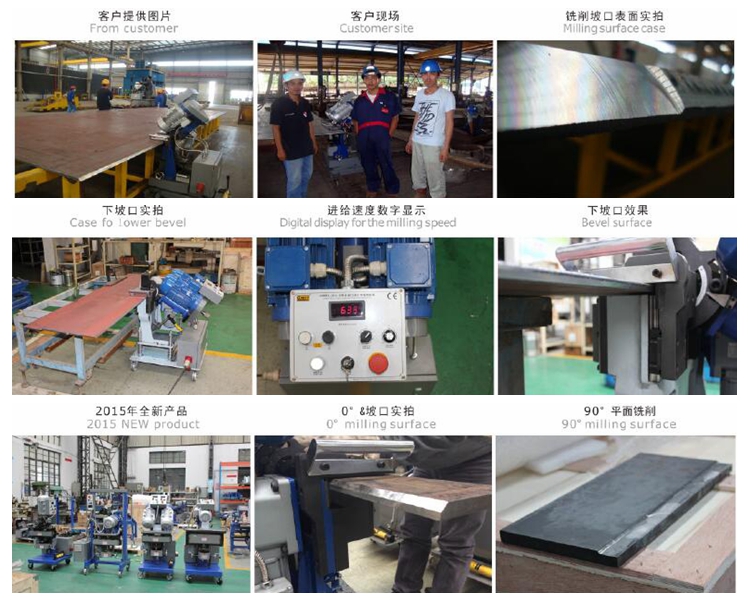 Fetures                                                                                                                                                                                  
1. Anaa sa metal plate Carbon steel, stainless steel, aluminum etc
2. Mahimo pagproseso "V", "Y", "U", "J" Bertikal ug pinahigda vary matang sa nagsugo joint
3. Milling Type uban sa Hataas Balik makaabot Ra 3.2-6.3 alang sa nawong
4.Cold Pagputol, kusog pagluwas ug Low kasaba, More luwas ug environmental
5. Wide pagbuhat range uban sa clamp gibag-on 6-60mm ug nagsugo nga anghel 0-90 degree mapaigoigo
6. Sayon Operation ug hatag-as nga efficiency
nga nagsugo nawong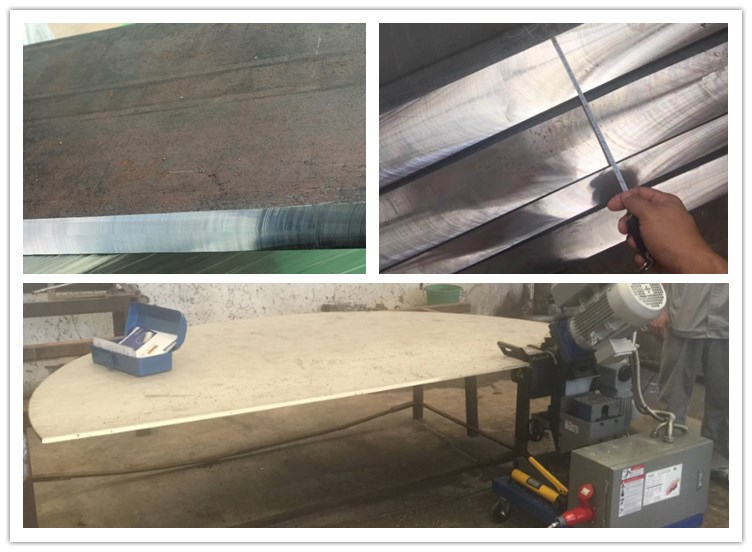 Paggamit                                                                                       
Kaylap nga gigamit sa aerospace, petrochemical sa industriya, sa presyon sa sudlanan, barko, teknolohiya sa mga metal ug unloading processing pabrika welding manufacturing uma.
exhibition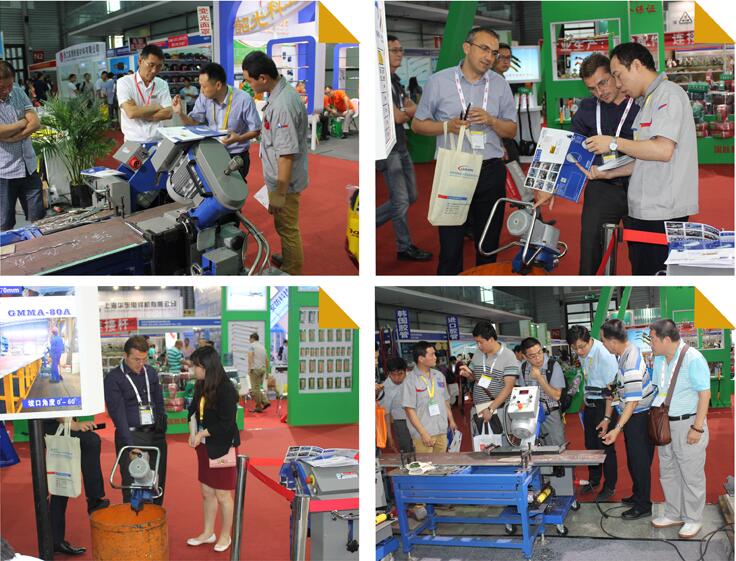 packaging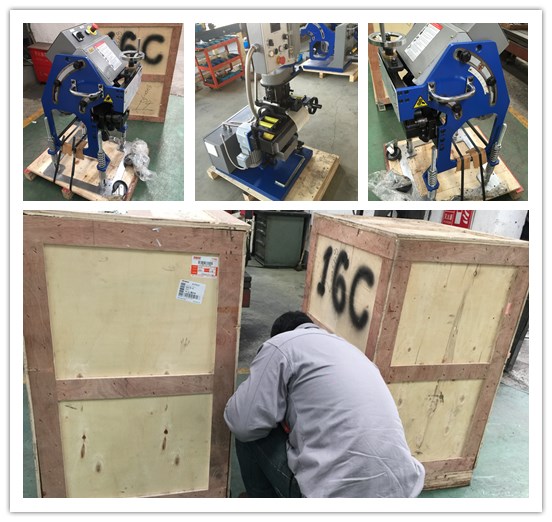 ---
---
May Kalabutan nga mga produkto