Dear Customers
Thanks for your support and cooperation all the way.
We will be celebrate Chinese New Year holiday  soon. Below date details for your reference.
Office:  Jan 19th ,2020 to Feb 3rd, 2020
Factory: Jan 18th,2020 to Feb 10th,2020
Pls feel free to call us directly on +86 13917053771  or Email to : sales@taole.com.cn  if any inquiry.  We will get back to your when net work available.
All the shipments will be available only after Feb 10th,2020.  Pls contact in charge sales accordingly. Thank you very much.
Wish you all the best and happy new year.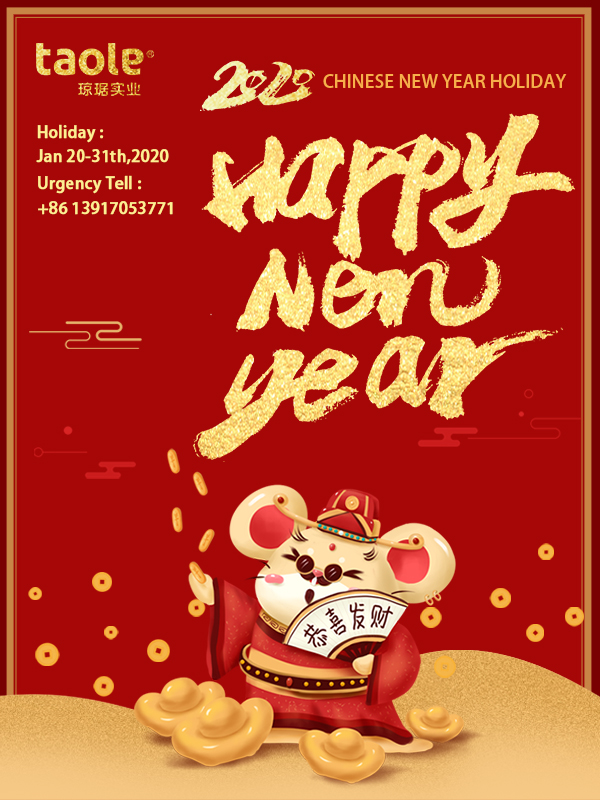 SHANGHAI TAOLE MACHINE CO.,LTD
SALES TEAM
EMAIL: sales@taole.com.cn
Tel: +86 3917053771
Send your message to us:
---
Post time: Jan-19-2020