Bevel Joint requirements from Customer "AIC" Steel in Saudi Arabia Market
L type bevel on 25mm thickness plate. Bevel width at 38mm and depth 8mm
They request a  beveling machine for this Clad Removal.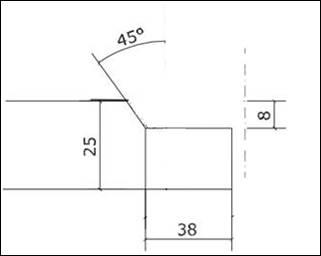 Bevel Solutions from TAOLE MACHINE
TAOLE Brand Standard model GMMA-100L plate edge beveling machine which could process plate thickness 8-100mm, bevel angel 0-90 degree. Available for V/Y, U/J bevel, 0 and 90 degree clad removal.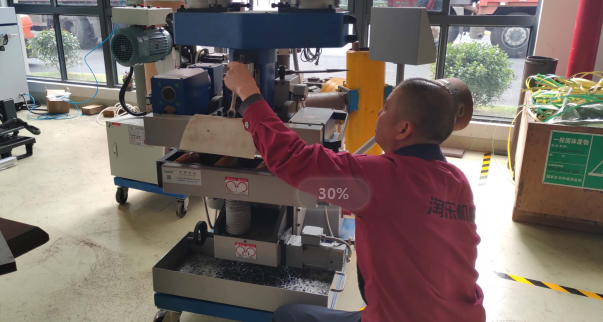 Testing Plate:  Carbon Steel at 25mm thickness
First Cut by GMMA-100L steel plate clad removal machine
Width 38mm and depth 4mm      Cutter Depth adjust about: 27-28MM
Second Cut by GMMA-100L plate edge milling machine at Width 38mm and depth 8mm  Cutter Depth adjusted at : 31-32MM
Note: GMMA-100L beveling machine should be Adjusted  angel at 90 degree. Standard cutter head at 45 degree.   Adjust the cutter depths as per situation. Below instruction for your reference.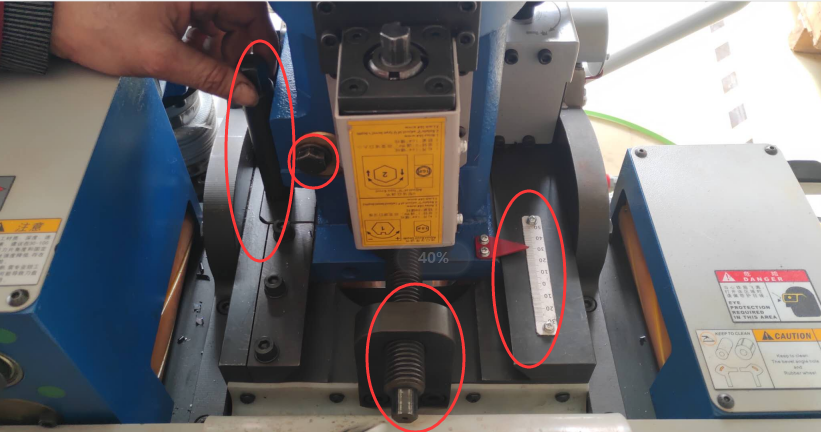 Healthy metal Scraps after bevel cutting by GMMA-100L Steel Clad Removal machine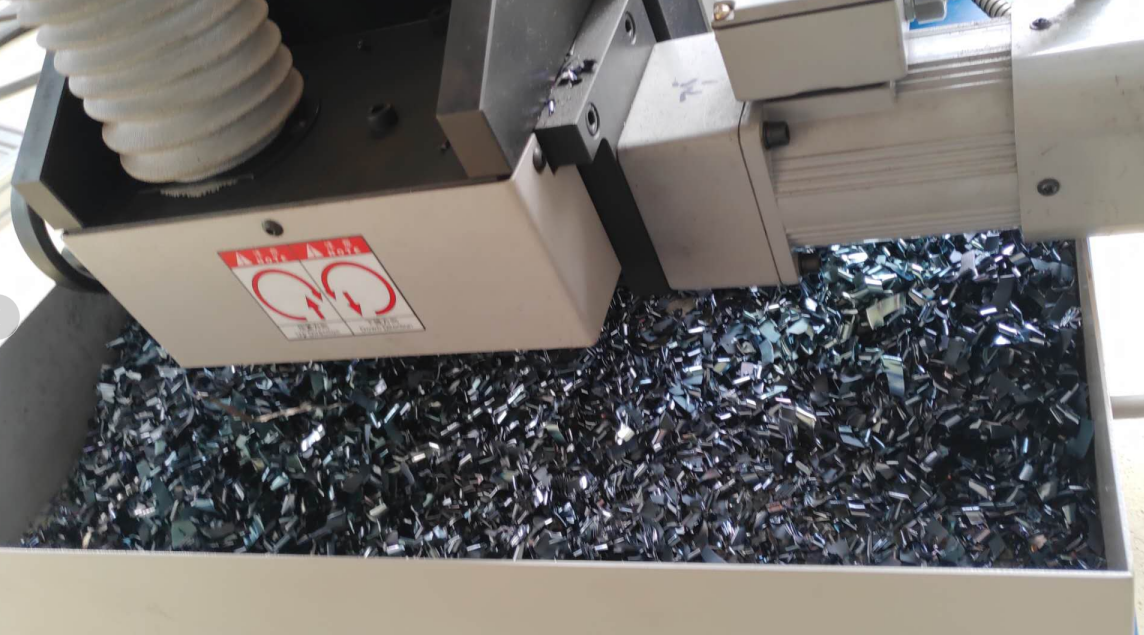 Thanks for your attention.
If you need any more information or video on the GMMA-100L Clad Removal machine. Pls feel free to contact us at TEL: +86 13917053771  or   Email: sales@taole.com.cn

Send your message to us:
---
Post time: Nov-02-2020