● Enterprise case introduction
A shipbuilding co., LTD., located in Zhejiang Province, is an enterprise mainly engaged in railway, shipbuilding, aerospace and other transportation equipment manufacturing.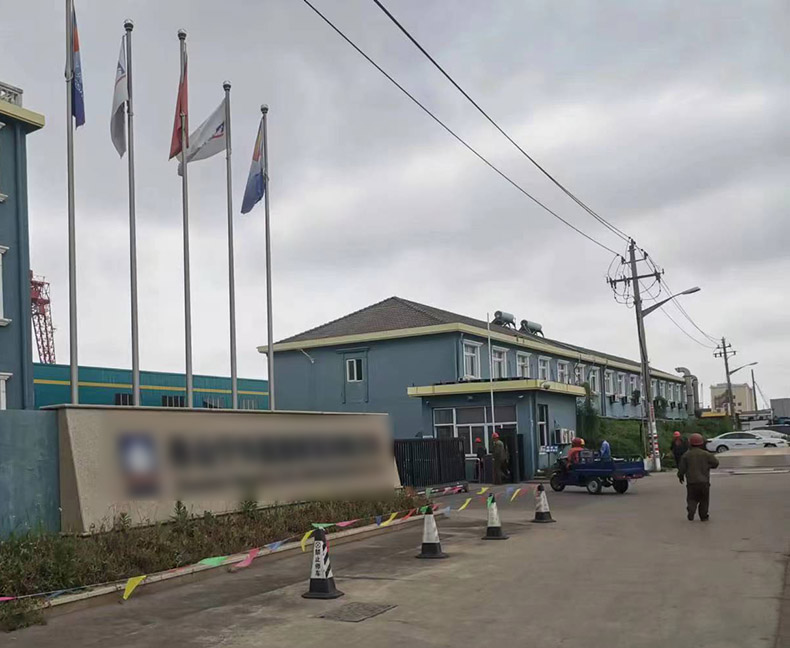 ● Processing specifications
The workpiece machined on site is UNS S32205 7*2000*9550(RZ)

It is mainly used as a storage silo for oil, gas and chemical vessels.
The processing requirements are V-shaped grooves, and the thickness between 12-16mm needs to be processed X-shaped grooves.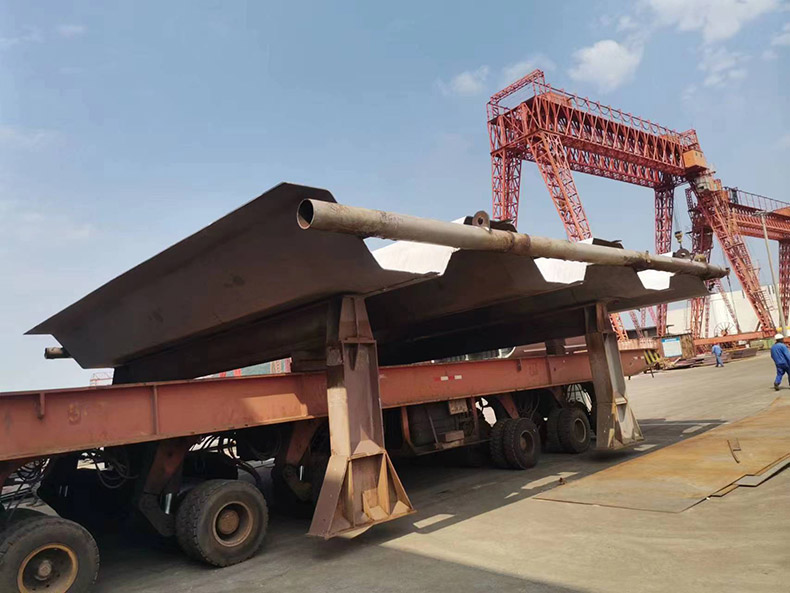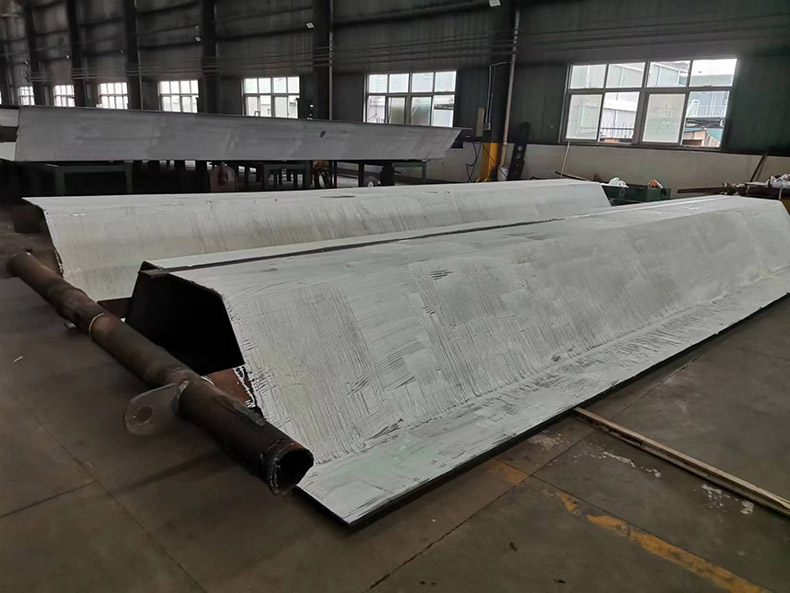 ● Case solving
According to the customer's process requirements, we recommend Taole GMMA-80R Turnable steel pate beveling machine for top and bottom bevel with unique design which is turnable for both top and bottom bevel processing.  Available for plate thickness 6-80mm, bevel angel 0–60-degree, Max bevel width could reach 70mm. Easy operation with automatic plate clamping system. High efficiency for welding industry, saving time and cost.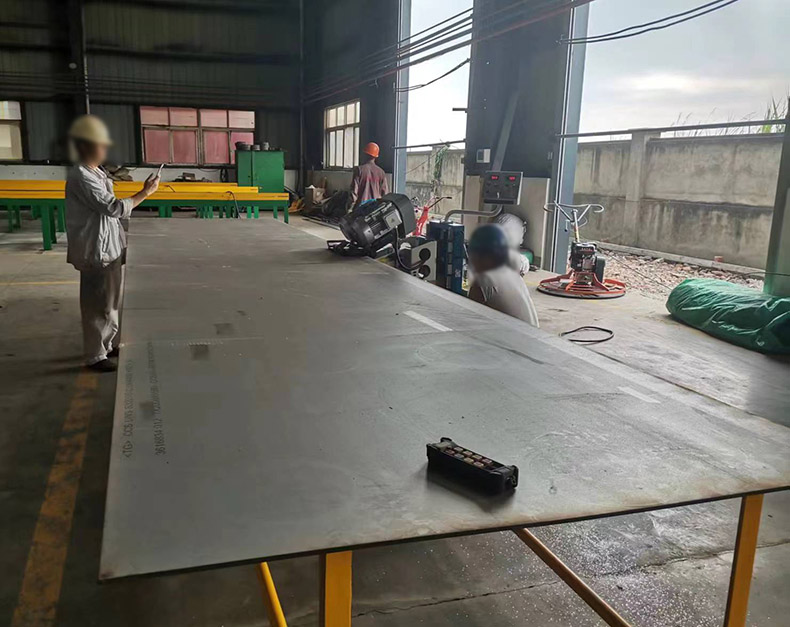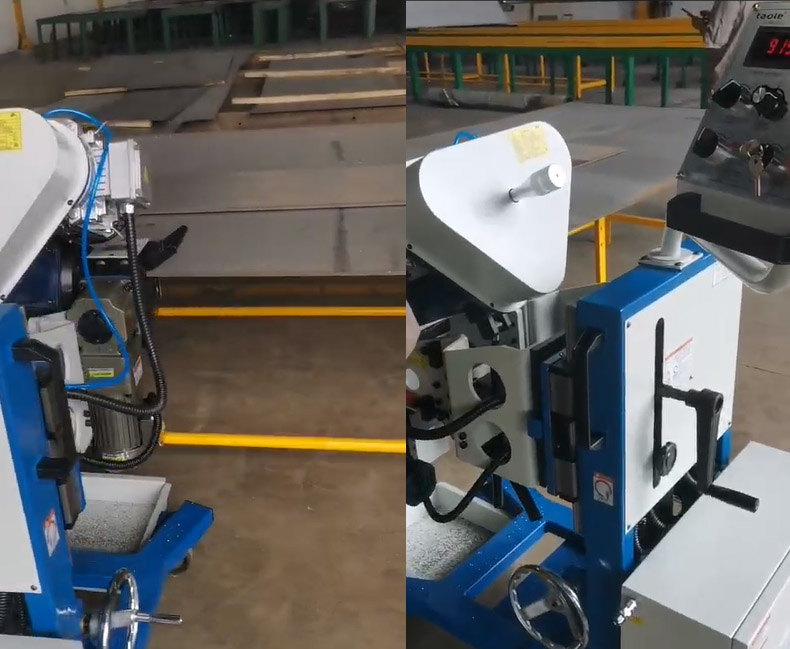 ●Processing effect display: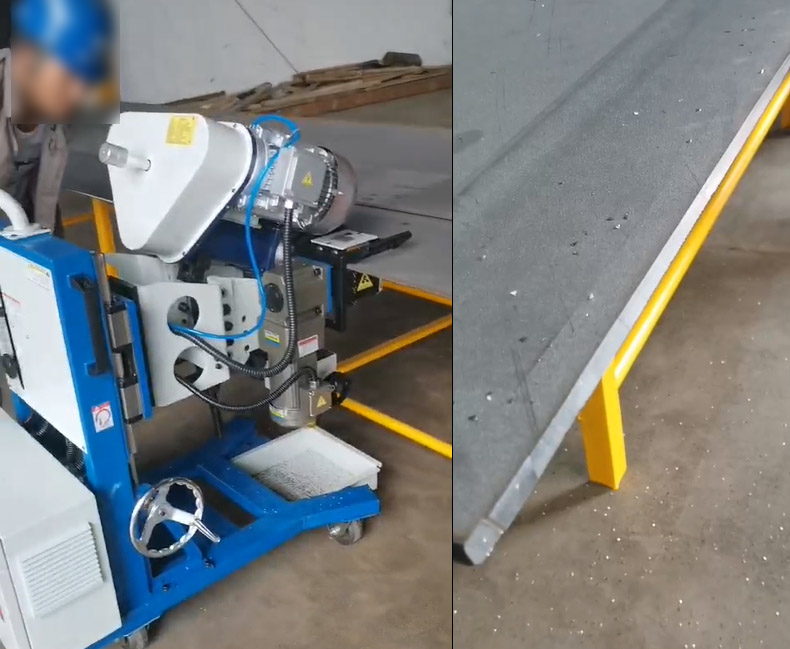 It greatly saves the time of plate hoisting and flaping, and the self-developed head floating mechanism can also effectively solve the problem of uneven groove caused by uneven board surface.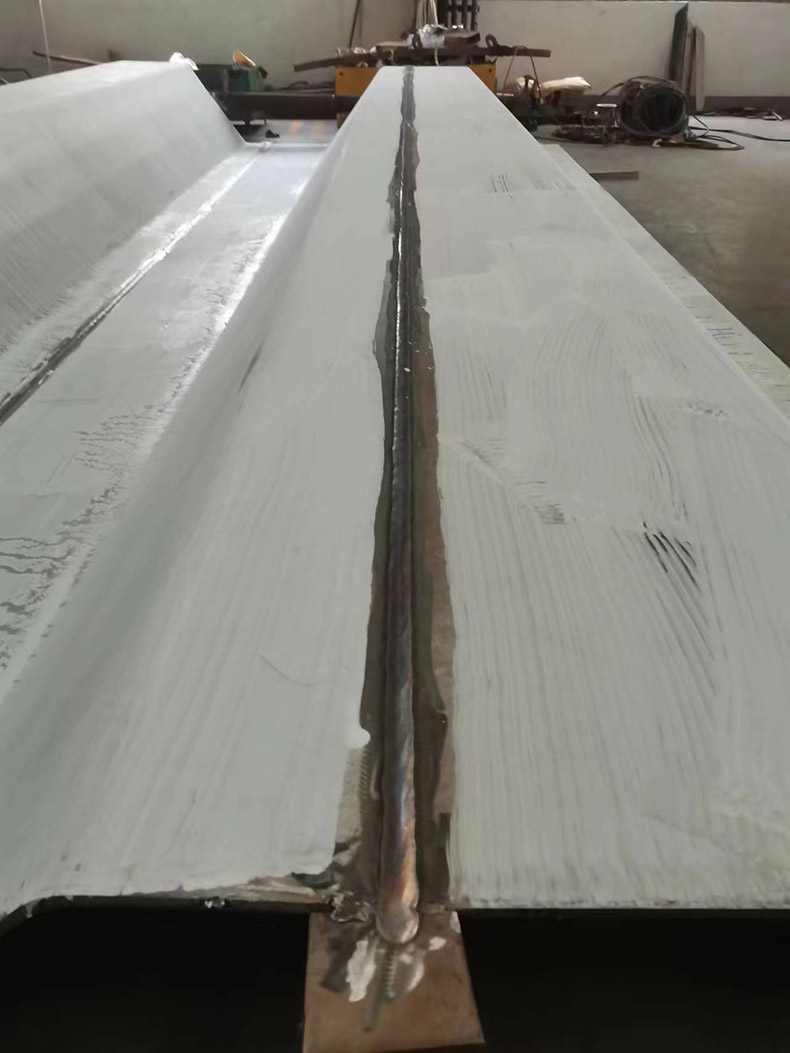 Introducing the GMMA-80R Turnable Steel Plate Beveling Machine - the ultimate solution for top and bottom bevel processing. With its unique design, this machine is capable of handling beveling tasks for both the top and bottom surfaces of steel plates.
Engineered to perfection, the GMMA-80R is built to withstand the toughest challenges in the welding industry. This powerful machine is compatible with plate thicknesses ranging from 6mm to 80mm, making it suitable for various applications. Whether you are working with thin sheets or thick plates, the GMMA-80R can efficiently achieve precise bevels for your welding projects.
One of the standout features of the GMMA-80R is its impressive beveling angle range of 0 to 60 degrees. This wide range ensures versatility and enables users to achieve the desired bevel angle for their specific requirements. Additionally, the machine offers a maximum bevel width of up to 70mm, allowing for deeper and more thorough bevel cuts.
Operating the GMMA-80R is a breeze, thanks to its automatic plate clamping system. This easy-to-use feature ensures secure and stable plate fixation, minimizing the chances of errors during the beveling process. With the convenient automatic clamping system, users can save valuable time and effort while maintaining consistent bevel quality.
The GMMA-80R is not only designed for efficiency but also for cost-effectiveness. By streamlining the beveling process, this machine significantly reduces welding time and cost, making it an invaluable asset to any welding operation. With improved efficiency, businesses can increase productivity, meet deadlines, and ultimately, generate higher profits.
In conclusion, the GMMA-80R Turnable Steel Plate Beveling Machine is a state-of-the-art solution for top and bottom bevel processing. Its unique design, wide range of beveling angles, and automatic plate clamping system make it an indispensable tool for the welding industry. Experience the difference and achieve remarkable results with the GMMA-80R.
Write your message here and send it to us
---
Post time: Sep-08-2023