After about 2 months stop in China due to the covid-19 virus.Almost 85% companies have been back to normal life and work until now end of March. Virus spread all over the world right now. China people will do our best to help and support people all over the world. Like all the medical products manufacture are doing all the possibilities to increase capacities working date and night. We trust everything will be back to normall soon. Flighting, China, Flighting, People around the world.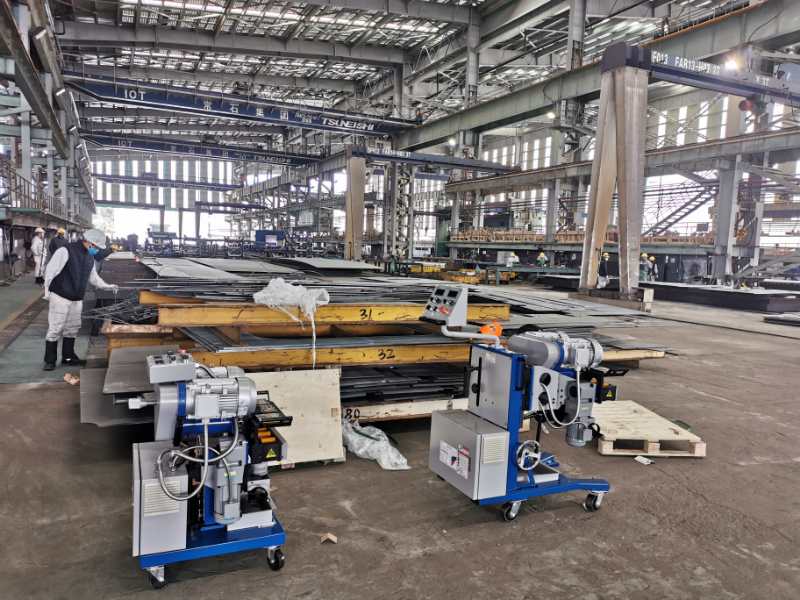 Below cases/ inquiry on the steel plate beveling machine from a shipyard / dockyard /shipbuilding plant in Zhoushan, Zhejiang.  This plant was located on a small Island specially for Cargo Vessels manufacturing. They are having lots of plates need to do beveling for pre-welding. Multis sizes and thickness, stainless steel and carton steel etc. As per their mostly plate thickness from 15-60mm. We suggest our beveling machine model GMMA-80A and GMMA-80R.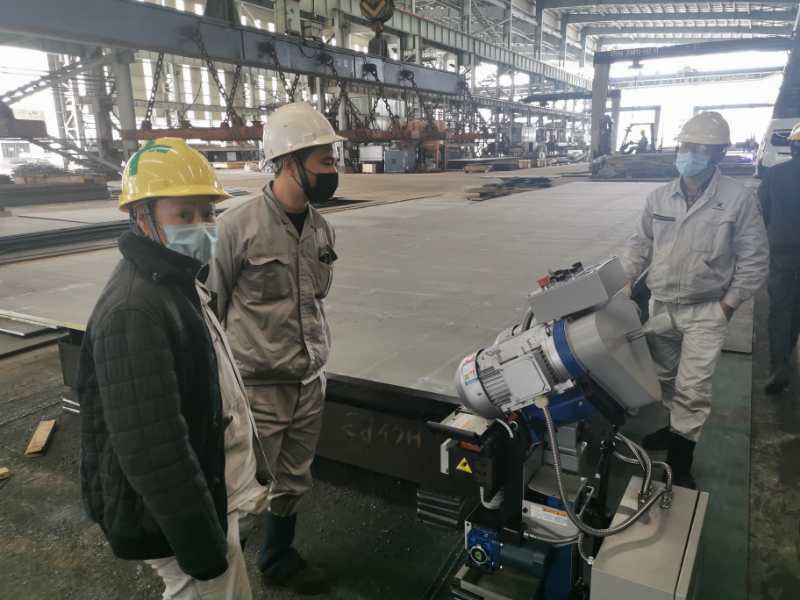 GMMA-80A for top bevel and GMMA-80R for down bevel
| | | |
| --- | --- | --- |
| Model | GMMA-80A | GMMA-80R |
| Power Supply | AC 380V 50hz | AC 380V 50hz |
| Total Power | 4800W | 4800W |
| Spindle Speed | 750-1050r/min | 750-1050r/min |
| Feed Speed | 0-1500mm/min | 0-1500mm/min |
| Clamp Thickness | 6-80mm | 6-80mm |
| Clamp Width | >80mm | >80mm |
| Porcessing Length | >300mm | >300mm |
| Bevel Angel | 0-60 Degree | ±0-60 degree |
| Single Bevel Width | 0-20mm | 0-20mm |
| Bevel Width | 0-70mm | 0-70mm |
| Cutter Diameter | Dia 80mm | Dia 80mm |
| Insert QTY | 6 pcs | 6 pcs |
| Worktable Height | 700-760mm | 700-760mm |
| Travel Space | 800*800mm | 800*800mm |
| Net Weight | 280KGS | 320KGS |
| Gross Weigth | 300KGS | 360KGS |
| Packiing Size | 860*710*1280mm | 1480*1300*850mm |
| Auto Clamping System | Auto Clamping System | Auto Clamping System |
After Testing at site,  Engineering Team and work are very satisfy with this performance.  Easy  adjustment, Machine automatic walking along with plate edge, wide working range for multi plates and high efficiency.  Machine with auto clamping system for plate thickness adjust.  They have a site meeting and decided to take 4 nos of GMMA-80A and 4 nos of GMMA-80R for current projects.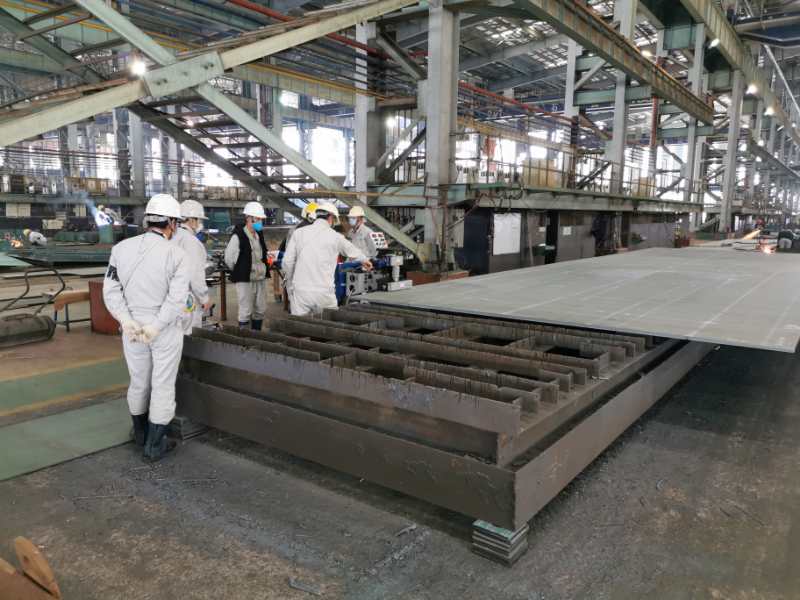 At the same time, They inquiry us also about Plate Edge Chamfering machine R2, R3, Welding slag removing solutions.
We have provide our solutions with very cost effective machines. They share d us the idea of long term business relationship on the beveling parts for welding.  As  a china manufacture, supplier specially for metal plate, pipes beveling machines. We feel so proud to hear such praise. We will do our best to share our bevel solution and beveling machines to more users.
Thank you for your patient and welcome for any inquiry at  EMAIL:  sales@taole.com.cn 
Let us stay safe and strong to fight with covid-19.
SHANGHAI TAOLE MACHINE CO.LTD
SALES TEAM
Send your message to us:
---
Post time: Mar-27-2020