GBM-12D Metal plate beveling machine
Short Description:
GBM metal steel plate beveling machine with a wide working range of plate specifications. Provide high quality,efficiency,safe and easier operation for weld preparation.
Model No.: GMB-12D
Brand Name: GIRET or TAOLE
Certification: CE, ISO9001:2008, SIRA
Place of Origin: KunShang, China
Delivery Date: 5-15days
Packaging: In Wooden Case
MOQ: 1 Set
Product Detail
Product Tags
GBM-12D metal plate beveling machine
Introduction                                                                                     
GBM-12D high efficiency metal plate beveling machine widely used in construction industry for weld preparation.Clamp thickness 6-30mm and bevel angel range 25-45degree adjustable with high efficiency at processing 1.5-2.6meters per min. It helps alot on saving labours.
There are two processing way:
Model 1: Cutter catch the steel and lead into the machine to complete the job while processing small steel plates.
Modle 2: Machine will travel along the edge of steel and complete the job while processing large steel plates.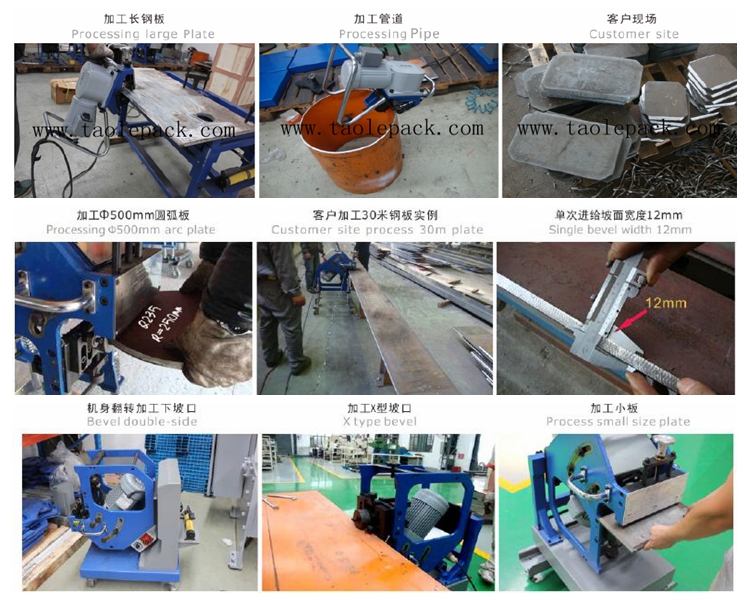 Specifications                                                                                 
Model NO.

GBM-12D metal plate beveling machine

Power Supply

AC 380V 50HZ

Total Power

1500W

Motor Speed

1450r/min

Feed Speed

1.5-2.6metesr/min

Clamp Thickness

6-30mm

Clamp Width

>75mm

Process Length

>70mm

Bevel Angel

 25-45 degree as customer's requre

Single Bevel Width 

 12mm

Bevel Width

0-18mm

Cutter Plate

φ 93mm

Cutter QTY

1pc

Worktable Height

700mm

Floor Space

800*800mm

Weight

N.W 155KGS   G.W 195KGS

Weight for Turnable option

GBM-12D-R

N.W 236KGS   G.W 285KGS
Note: Standard Machine including 3pcs of cutter+ Tools in case + Manual Operation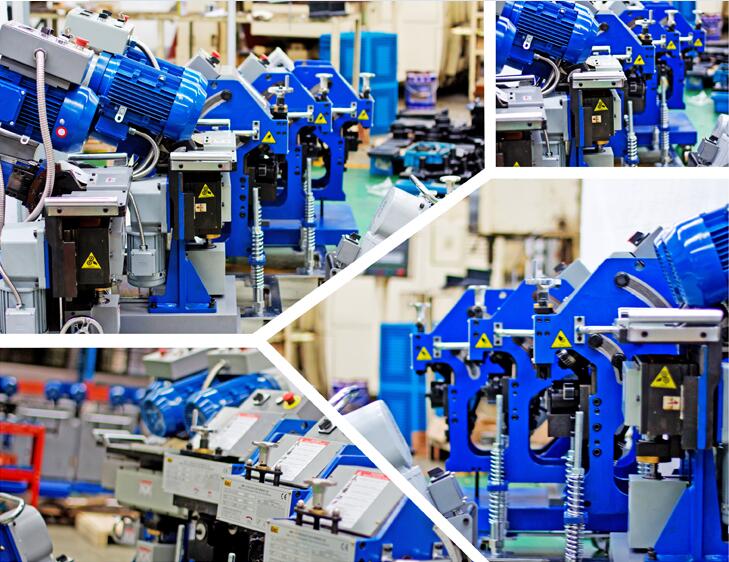 Fetures                                                                                                                                                              
1. Available for metal material : Carbon steel,stainless steel, aluminium etc
2. IE3 Standard motor at 750W
3. Hight Efficiency can reach at 1.5-2.6meter /min
4. Inported reduction gear box for cold cutting and non-oxidation
5. No Scrap Iron Splash, More safe
6. Max bevel width can reach 18mm 
Bevel Surface                                                                                                                                                                                                                                                 

Application                                                                                                                                                                              
Widely used in aerospace, petrochemical industry, pressure vessel, shipbuilding, metallurgy and unloading processing factory welding manufacturing field.
Exhibition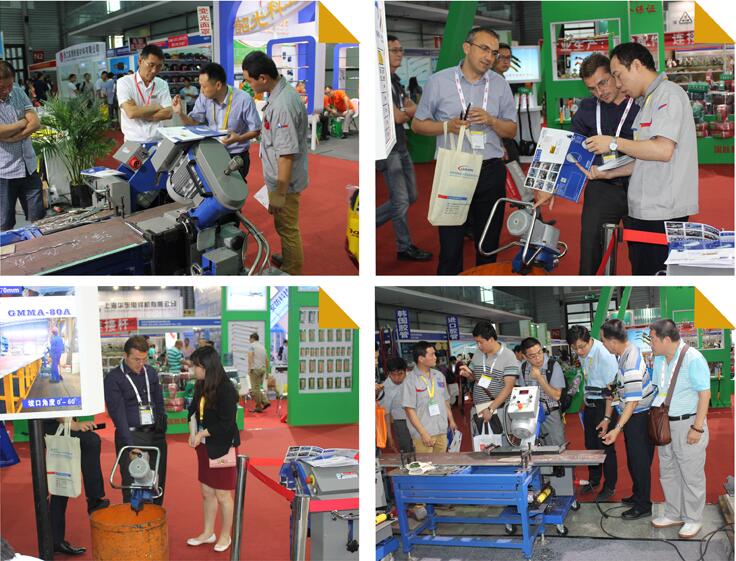 Packaging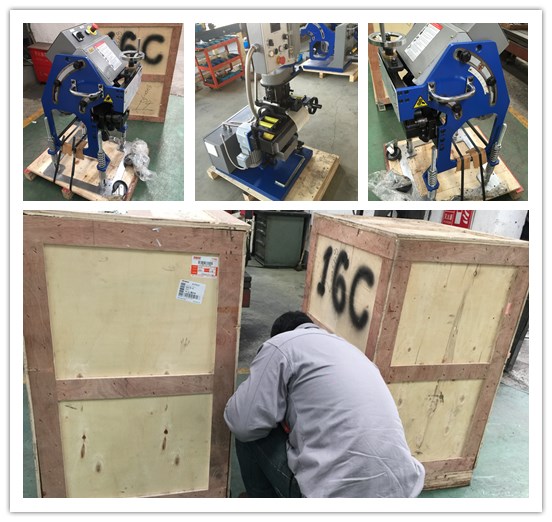 ---
---